The Chilling Adventures of Sabrina is one of Netflix biggest shows. The dark coming-of-age story is a far cry from the 90's version and so is Sabrina's bewitching style! Whether it's every day accessories or an all out Cosplay, here's our shortlist of ideal Sabrina gifts for that real witch in your life:
Headband – whatever the look Sabrina's simple black headband will probably feature. Perfect for the witching hour and for a bad hair day!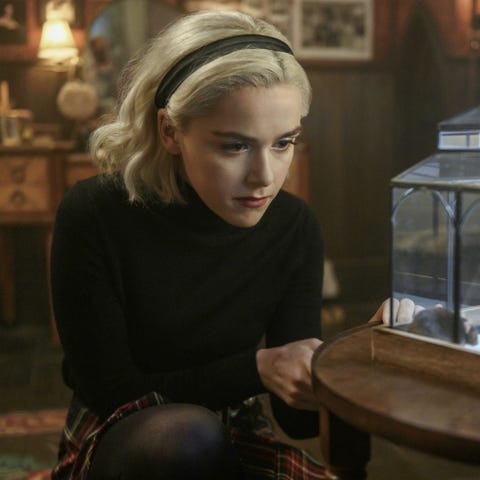 Red coat – Sabrina's classic autumnal coat is one of our favourite and most versatile pieces, click here to shop the look.
Cheerleader set – new series new look! Bringing Sabrina into 2020, this look is going to be seen at comic cons everywhere this year. Ready in the spring, keep an eye on our social media for the release. Arriving here soon!
Red dress – the most iconic look of the lot. This velvet red dress with lace collar has a classic 60's mod style…perfect for the witching hour! Shop the look here.
If you enjoyed reading this blog, and would like to check out more of our content and keep up with all things Cosplay – just follow us on Instagram and/or Facebook where we post our regular Cosplay Column articles.